In 2019, tijdens de lessen 'Kundalini Yoga met Annie inclusief Meditatie en Klankhealing' doen we o.a. technieken hieruit:
A car may seem to be a tremendous mystery to someone who has never used one. The whole concept of the key fitting into the ignition is seen as magical to a child. Most children will grab for those keys. They know thyt they unlock doors, to houses and car motors, but a child is not prepared to use the keys properly until they are educated in the way of cars.

Likewise, Kundalini Yoga prepares you and educates you in the way of consciousness by using asanas, pranayama, mantra and mudra. Intuition is not a mystery or a mysterious art, it is a natural holistic way of operating in this world.

In this book, Expanding Intuition, by GuruDarshan Kaur you will find a rich selection of special meditations and excercises to tune up and develop your intuition. A4 format, spiralbound, 102 pages.
The mantra Sa Ta Na Ma promotes balance and intuition, especially in the Kirtan Kriya Meditation. The Kirtan Kriya meditation is one of the most important meditations in Kundalini Yoga. The two different length versions – one short and the other long – are ideal for the practice of this meditation.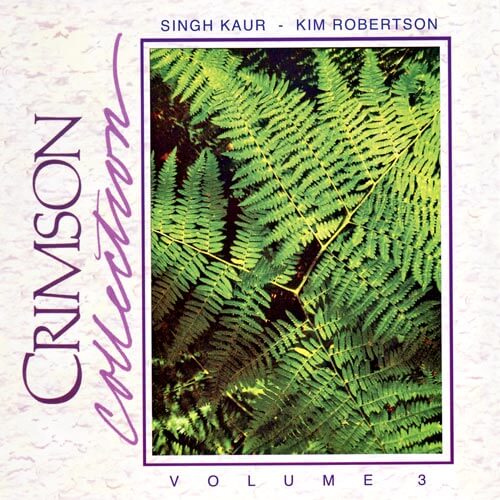 Crimson Collection Vol. 3 – Singh Kaur: Sat Nam Ji Wahe
The mantra Sat Nam Wahe Guru stands out as a joyous celebration of the self. Multiple overlapping vocal lines are interwoven with lively percussion and harp to create this powerful healing sound chant which stays with you throughout an active day.
In ancient scriptures it is said to have the power to open the heart and develop intuition and spirit. It has three stages. Initial repetition of "Sat Nam" is the cycle of life, where in the midst of great activity you remember the true nature of who you are. Then the "Wahe Guru" is repeated which penetrates the heart center and opens intuition. The last stage is the slowly repeated "Wahe Guru" that consolidates the inner sense of dwelling within your spirit.
Sirgun's contribution to the popular mantra series Meditations for Transformation, Reclaim Your Happiness, shares four powerful Kundalini Yoga meditations as taught by Yogi Bhajan. These mantras and meditations can lead you to infinite happiness by increasing your energy, showering you with blessings, removing negativity from your life and opening you to an expanded intuition that guides you towards greater joy.

Sirgun Kaur's wonderful voice guides you softly on gentle waves of sound and help you keep the meditative space on the journey to your Inner Self.

Tracks:
Sat Nam Ji – Meditation to Increase Your Energy (11:34)
Sa Ta Na Ma – Meditation to Reclaim Your Happiness (11:38)
Kal Akaal – Meditation to Remove Negativity (11:36)
Guru Ram Das – Meditation to Expand Your Intuition (11:32)
Seeds of Change for the Aquarian Age – Kundalini Yoga as taught by Yogi Bhajan®.

"The purpose of Kundalini Yoga is transformation."
– Yogi Bhajan

Being of service is a gift; it frees us from our ego and allows us to expand and merge, beyond the Self to the group and ultimately to the infinite. Serving the Infinite takes us on a journey, from intuition and insight, to our relationships with others, and finally to the experience of our destiny, to heal and uplift everyone we touch. The capacity to serve signals our growing spiritual maturity. As teachers and healers of the Aquarian Age, our service is a gift, the fruit of our practice and the jewel of our own inner transformation.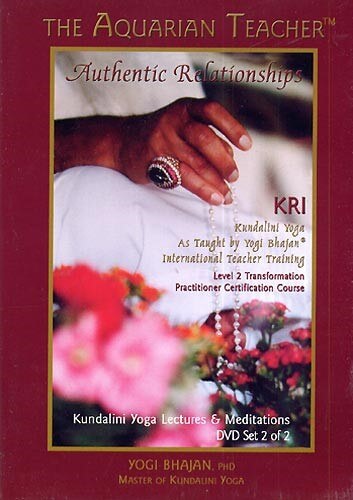 These 86 kriyas and meditations, drawn from the Transformation: Level Two Teacher Training courses, are organized to facilitate your personal practice and deepen your experience of the Infinite. Many of these kriyas were selected specifically for Level Two and have never been available before! Practice something new or master something familiar with this newest collection from the Kundalini Research Institute.

Topics in Volume Two: Serving the Infinite include:
Preparing for the Aquarian Age
Trusting Your Intuition & Insight
Experiencing the Naad
Opening the Heart & Restoring the Love
Communication: Speaking & Listening
Connecting and Identifying with Your Own Infinity
Projecting Your Destiny
Experiencing Group Consciousness
Overcoming Crises
Heal the Self & Heal the World
Transformation Volume Two: Serving the Infinite was organized not only for individual practice but also for Kundalini Yoga teachers. Develop workshops, plan thematic 6-week courses, or assign individual sadhanas with ease. Using each chapter, individually, or combining topics gives you limitless possibilities. With Transformation: Seeds of Change for the Aquarian Age, a two-volume series: Mastering the Self and Serving the Infinite, the tools and technologies of Level Two Teacher Training are at your fingertips.
Set with 4 Yoga-DVDs with selected lectures of Yogi Bhajan (language: english). This DVD-set is also being used for the Teacher Training.

Lectures include:
· Relationships and the Art of Relay
· Love Is the Absolute Power of Self-Totality
· Principles for Living: The Law of Polarity and Intuition
· Love: Active, Reactive and Ultimate
· Let Your Identity Come from Your Divinity
· The life of a Teacher: Flexibility, Humility and Compassion

Each lecture includes a meditation led by the Master, Yogi Bhajan. This particular series includes a powerful practice using the Shabd Guru, called the 'Secret of Gurmat', and profoundly affects the psyche and the soul to heal the wounds of love.
Onderkant formulier
Try thinking of it like this! by Shiv Charan Singh is a unique book about the the "five voices" that speak in all human communication.

CONTENTS
Introduction – Background to the book; concerning language and its use; the five premises of this book; the five voices; the impact on human conversation; personal and impersonal implications [the axis of communication].

Section 1 – The countdown to what is a person, life cycles and the five phases, the four axis of communication, the development of language from birth.

Section 2 – Problem talk; the problems for each identity, the specific problem of addiction as example, the five element expression of the energy that empowers the five voices.

Section 3 – Seeing through; explaining, theory; psycho-logic, the ritual of the healing conversation, the narrative process, story as therapeutic tool.

Section 4 – The language of going beyond , existentialism, memory and self becoming, discovering self in community; meditational attitude in counselling – use of poetic style, crisis and choice making, feelings, priority circles, intuition, unknowable reality.

Section 5 – the deliberative assembly, a basis for the holistic healing conversation, the five identities, identity as relationship, five ways of learning and corresponding states of consciousness, language and change, communication and the art of embroidery; summary of the holistic approach.

In this unique book. Dr. Joseph Michael Levry, also known as Gurunam Singh, presents the secrets of life in a form that is simultaneously powerful and easy to understand.

Gurunam offers Kabbalah as a practical and simple science that can be applied to every day life. For the first time in the history of humankind, Gurunam has integrated the two sciences of Kundalini Yoga and Kabbalah.
Lifting The Veil allows you to penetrate the high mysteries of the Kabbalah by presenting this timeless wisdom in a practical, workable and understandable way. You will find in this book a time-proven formula to experience a life of grace and joy.
Timing is everything. Knowledge of the best time to act or remain still is as vital as breathing. Taking the time to see which way the powerful forces of nature are moving, coupled with personal responsibility, will give you a repertoire of expanded options in your actions. A person who does not know what to do and when to do anything is at the mercy of whatever life throws his or her way.

All your power is before you take an action that will create a sequence of events. Therefore, you need intuition and knowledge of the rhythms of nature to make informed decisions. Included are over 50 different healing meditations to enhance your health, balance the mind, body and spirit, and develop your intuition. The wisdom and practicality of Universal Kabbalah shows you the best time to act. Success is in the timing!

This expanded and revised version of Lifting the Veil is a response to the many dedicated readers who have asked for more; who have shown interest in delving deeper; who long to go further into the principles and practices of the sacred sciences of Universal Kabbalah and Naam Yoga Therapies. Those genuine desires, coupled with the challenges currently facing humans at this time, prompted Gurunam to expand the information contained in the first edition.

"This practice is my prescription for dissolving the stresses of modern living"
— Denise Brathwaite, MD.

"For the first time in history, Dr. Joseph Michael Levry has integrated the sacred sciences of Universal Kabbalah with the ancient technology of Yoga. Lifting the Veil removes the mystery of Kabbalah. The essence of Kabbalah is the revelation of how the universe works and how it impacts human life. Dr. Levry has decoded the essence of Kabbalah from the previously embroidered language that perpetuated confusion and separation from the Source; and presented it in a form that is simultaneously powerful and easy to understand. In this unique book, Universal Kabbalah is presented as a practical and simple science that can he applied to everyday life. This work transcends the theology that separates humans from the Divine, from each other and themselves. It is ecumenical!"— Guru Rattana, Ph.D."It took me 40 years to learn this science. It took you (Dr. Joseph Michael Levry) to write it down. This work shall live forever."
— Yogi Bhajan, Ph.D., Master of Kundalini Yoga.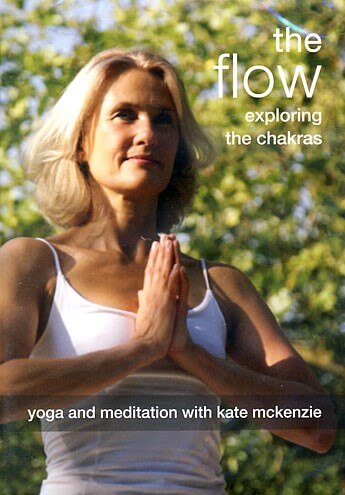 Onderkant formulier
Based on the Kundalini Yoga teachings of Yogi Bhajan, The Flow is a series of eight simple moving meditations.
The Chakras are centers of energy that exist within our bodies and their vitality impacts our lives on every level. These energy centers have been recognized since ancient times with modern science now appreciating the role they play in our total well being. Whether you are someone who has a yoga mat or someone who doesn't – anyone can benefit from these powerful exercises.

So, travel with Kate through the Chakras and enjoy the well being of this ancient system in our busy modern lives.

Contents of this DVD:
Introduction
Balance: muladhara (07:16)
support your lower back – to help you feel grounded
Abundance: swadhisthana (07:52)
open your hips and pelvis – to bring flexibility into your life
Power: manipura (07:22)
strengthen your navel and abdominal region – to build self confidence
Love: anahata (05:38)
rejuvenate your lungs and heart – to enhance inner peace and compassion
Creativity: vishhuddha (05:52)
release your shoulders, neck and throat – to uncover your true expression
Intuition: ajna (04:54)
focus on your mind – to increase mental clarity
Expansion: sahasrara (03:44)
connect you to your crown and higher mind – to develop wisdom and harmony
Radiance: aura (05:58)
invigorate your whole body – to bring vitality and energy
Closing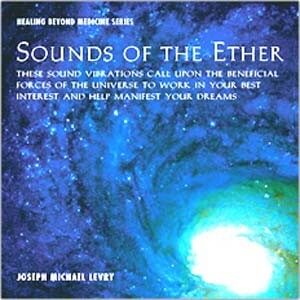 Onderkant formulier
The sound vibrations on this CD open the doors to opportunity, good fortune and the realization of one's dreams and ambitions. When you chant and/or listen to them, you are calling upon the divine helping hand to assist you in attracting true happiness. As a result, you will be blessed with a fulfilling and successful earthly life.
AD SUCH removes the blocks to success, prosperity and inner peace by surrounding you with positive cosmic energies. As you chant and/or listen to AD SUCH, you call on the beneficial forces of the universe to work in your best interest and come to your aid, thereby helping you to fulfill your worldly dreams and ambitions. Opportunities begin to come to you in unexpected ways. AD SUCH also helps to develop the intuition you need to guide you through complex situations.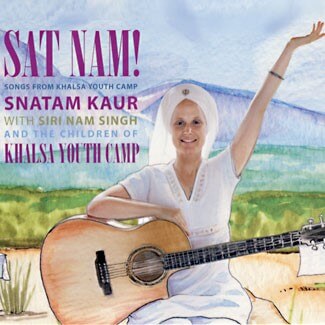 I AM THAT I AM is a powerful mantra. It is the revelation that Moses had in the burning bush: "Yahveh," and is also what Jesus meant when he said, "I and my Father are One." I AM That I AM connects you with your own spiritual force, creating inner harmony and protection in every aspect of your life. Those who meditate on "I AM That I AM" are existence itself. Such individuals are without form, without quality, without past, present or future. In other words, this mantra relates the finite identity of the first I AM with the infinite identity of the second I AM. The first I AM, then, is the personal reference. The second I AM relates the "I" of self-identity to the "AM" of the existence of being.
As I AM That I AM becomes firmly fixed in the mind, all restrictive bonds and limitations are removed. I AM That I AM heightens your sense of personal relatedness to the cosmic as it connects you with the healing energy of the universe and showers you with angelic gifts and blessings. I AM That I AM is the essence of truth and the nature of reality. Chanting and/or listening to it will connect you with the higher world and surround you with the beneficial light of heaven.
HARI is another name for Vishnu, and is the aspect that forgives past actions and destroys the negative deeds of those who take refuge in him. Thus, Hari is a redeemer and a guide to personal salvation, as well as the preserver of the world. Chanting and/or listening to this mantra will heal a broken heart by washing away the pain and sadness of the past. It helps to balance your emotions and assists you in your love and family life. Therefore, it can help you attract a fulfilling relationship. Hari creates the energy of expansion, abundance and spirituality in the aura, while opening the heart center and nourishing your whole being with the light of harmony. Blessings and success in love and career are bestowed upon you. You will feel the sunshine illuminate your true self and entire life.
AIM is the bij mantra of Saraswati, the source of all learning and knowledge of art and music. She is Brahma's consort, involved with the creation of new ideas and things. She is also responsible for bestowing wisdom and knowledge. Often written as EHM, AIM is the dispeller of sorrow. In particular, it affects the thymus gland, and has a beneficial influence on the heart center. Therefore, it can be helpful in relieving heart disorders.
Tracks:
Ad Such (11:00)
I Am (11:00)
Aim (11:00)
Hari Har (11:00)
The Fire of Prayer (11:00).
Snatam Kaur's CD Sat Nam! Songs from Khalsa Youth Camp is a fun-filled album of songs and mantras for children of all ages. Join Snatam Kaur, Siri Nam Singh and the vibrantly singing children on this album as they share favorite songs from Khalsa Youth Camp – the Kundalini Yoga camp for children and Teenagers in Espanola, USA. Snatam Kaur`s band brought flavors of bluegrass, jazz, blues, folk and some special sounds every kid will love to the different tracks on this album, making it a childhood musical adventure every step of the way! Proceeds from this album are donated to the Khalsa Youth Camp.

Credits / musicians and singers:
Snatam Kaur Khalsa: Vocals
Siri Nam Singh Khalsa: Vocals, Guitar
Ram Dass Khalsa: Vocals, Keyboards, Bass, Clarinet, Extra Percussion
Todd Boston: Guitar, Mandolin, Flute, Drum Programming
Ramesh Kannan: Percussion
Children's Vocals (gratitude to all of the KYC 2012 campers and the Khalsa choir):
Surya Bahadur Kaur, Siri Atma Kaur, HarKrishan Kaur, Syrena, Sabby, Karta Kaur, Suraj Kaur, Hari Kirtan Kaur, Shanti Kaur, Abnashi Kaur, Charanjeet Kaur, Jap Preet Kaur, Simran Kaur, Easha Kaur, Astrele, Sophia, Zaela, Simran Preet Kaur, Noelani, Siri Adhi Kaur, Ramrattan Kaur, Paulina, Amrit Kaur, Padmani Kaur, Pria Kaur, Annie (Wang Yi Lin), Liah, Rasnaam Kaur, Sarib Jot Kaur, Sat Darshan Kaur, Maigh Kaur, Sumitra, Katrina, Guru Sahai Kaur, NirnKaar Kaur, Gabriella, Celeste, Sat Darshan Kaur, Sashka, Partap Singh, Shiv Antar Singh, Amrit Dev Singh, Bartholomew, Joshua, Badri, Khramjeet Singh, Vasu Singh, Nirankar Singh, Christian, Ravidas Singh, Ravijeet Singh, Nihal Jot Singh, Clement, Amar Dev Singh, Soren Dunne, Sahib Singh, Hargobind Singh, Asher, Tikvah, Sahibpreet Singh, Sat Kartar Singh, Bobby, Amar Singh, Karuna Light, Anoushka, Nimarjeet Singh, Gursajan Singh, and Gurneha Kaur.

Beloved Songwriters: Siri Nam Singh Khalsa, Christopher Oscar, Michel Dinesh, Lana Maree Haas, Peter Alexander, Wah!, Betsy Rose, Guru Trang Singh Khalsa, Snatam Kaur Khalsa, Ram Dass Khalsa.

Tracks:
All The Colors of the Rainbow (2:12)
Forever and Ever Mul Mantra (4:24)
Share It All (3:44)
I'd Rather Be Me (2:46)
Driving With Aad Guray Nameh (3:52)
As We All Sit Down To Eat (2:14)
Ask Your Intuition (2:44)
Standing Like A Tree (4:54)
Siri Wahe Guru Ji (5:19)
The Five Tattvas (6:29)
Cool Cat (4:16)
Peace and Harmony (5:45)
Oh Guru Ram Das (3:26)
"What kind of life do you want to live? How can you develop it? What approach and formula can we use so we can grow and not suffer? Make meditation the art of life. Make meditation the science of life. Because only with that, and with that only, can you can develop intuition."
– Yogi Bhajan, July 20, 1978.

Recognize your strengths as a meditator and take your practice to the next level!

Gurucharan Singh Khalsa, director of the Kundalini Yoga Teacher Training, clarifies in his book The 21 Stages of Meditation the process of meditation and outlines the steps toward your own progress in meditation. Defined by Yogi Bhajan and elucidated by Gurucharan Singh, The 21 Stages of Meditation is a key work in deepening your understanding and experience of meditation. Ranging from being upset and boredom to humility, graceful enlightenment and wisdom, explore these stages and more; explore three distinct meditative journeys, which culminate in the pinnacle of contemplative awareness —Stage 21— The Infinite Pulse.

"I've known Gurucharan Singh Khalsa for twenty years and appreciate his intelligence, devotion and humanity, all of which are present in this excellent book. You can trust what he says about meditation and especially about the obstacles most people run into as they learn how to meditate. The book is outstanding: clear, flowing, concrete, useful and deeply authoritative. It is obviously rooted in experience, study and devotion to a tradition. It's not an easy subject to write about, but Gurucharan does it with style and substance."
– Thomas Moore, author of Care of the Soul.

"This is a book whose time has come! It is brilliant! It offers for the first time a comprehensive, detailed description of The 21 Stages of Meditation. It's no longer the "dawning of the Aquarian Age"; we are fully in a new time. Yogis are meditating all over the world, ready and eager to experience. This book is the guide for all of them."
– Shakhti Parwha Kaur Khalsa, author Kundalini Yoga: Flow of Eternal Power.

"Gurucharan Singh offers a systematic approach to wisdom-realization and self-healing through meditation. The path of meditation is a continuous process of awakening and blossoming, both joyous and serene. Here we have a traditionally based, tried and true, fresh and accessible step-hy-step program worth entering into, whether we are neophytes or experienced practitioners. These tools and techniques are based upon the vast inheritance of knowledge and sacred experience which form the subtle science of Kundalini Yoga and Meditation. I heartily recommend this to anyone interested in practicing yoga and meditation, contemplation, concentration and introspection today."
-Lama Surya Das, author of Awakening The Buddha Within and Buddha Standard Time; founder of the Dzogchen Meditation Center.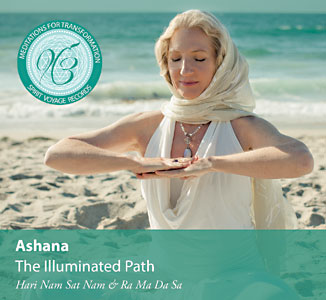 Ashana's CD The Illuminated Path contains mantra music as well as written instructions for two powerful Kundalini Yoga Meditations which help you to alignment yourself and experience deep healing. When you practice these meditations for a period of 40 days, your will begin to see your own personal transformation unfold. According to the teachings of Yogi Bhajan, 40 days make you break a habit, 90 days can create a new habit, 120 days will make this new habit become you are, and with a 1000-days meditation you will experience mastery.

Ashana's beautiful vocals and expansive Alchemy Crystal Singing Bowls on her meditation album The Illuminated Path will guide you into this meditation experience and will keep you on the "Illuminated Path".

Meditation One: The Crystalline Path. Mantra Hari Nam Sat Nam
Sit straight in easy pose. Hold your hands palms down with the right hand on top of the left hand. Keep the hands level with the Heart Center. Eyes are focused on the tip of the nose or 1/10th open. Chant the mantra 3 times on a single breath and continue for 31 minutes:
Hari Nam Sat Nam Hari Nam Hari
Hari Nam Sat Nam Sat Nam Hari
The first part of this mantra aligns the powerful creative flow of life (Hari Nam) with your personal Identity and destiny (Sat Nam). The second line aligns your intuition with your intention so the unseen hand of spirit supports your fulfillment. This opens your awareness about any positive or negative input that can sway you from your essential path. It will give you the strength to find the silver lining in any cloud. It makes you defend by awareness, not by reaction or threat. It will help you to set your project righteously so you can guide it through all the interest that would interfere or stop it. In this way, you can pass the challenges and sail towards fulfillment. When you are balanced, you can say and mean, "All this life is Your Gift. The pain and tragedy are as sweet as nectar."

Meditation Two: The Healing Light. Mantra: Ra Ma Da Sa
Sit straight in easy pose. Place the hands at the corner of the chest in prayer pose. Eyes are closed and turned in and up to the third eye point. Chant the mantra – continue for 31 minutes:
YRa Ma Da Sa Sa Say So Hung
The Ra Ma Da Sa Mantra helps you to tap into the energies of the sun, moon, earth, and the Infinite Spirit to bring deep healing. You can chant this Mantra either to heal yourself, or to send healing energy to anyone you wish. This powerful healing mantra connects you to the healing light of the Universe. Combined with this centering Mudra, you focus the energy of the mantra into the body for self-healing.

Artists on "The Illuminated Path" are:
Ashana: Lead and Background Vocals, Shanti Chimes, Alchemy Crystal Singing Bowls
Thomas Barquee: Keyboards & Programming, Background Vocals
Simone Sello: Electric and Acoustic Guitars
Sandip Chaterjee: Santur
Pankaj Mishra: Sarangi

Tracks:
The Crystalline Path Hari Nam Sat Nam (31:41)
The Healing Light Ra Ma Da Sa (31:58)
e